Gear Drive Conveyor Motor Replacement for PS360 and PS570 Pizza Ovens - ®Middleby # 27384-0008, 46603, 47796 Price: $315 - See Qty Pricing
Conveyor Motor Replacement for ®Middleby#:
27384-0008, 46603. Manufactured for ®Middleby by Baldor for ~ 20 years . Manufactured for CTI by Baldor since 2002 as a proprietary motor.

Replaces: 47796, 50265 (add speed sensor)

Replaces: 66186 (add sprockets & sensor)

Fits Oven Models:
PS360, PS360Q
PS570
PS360WB, PS360WB70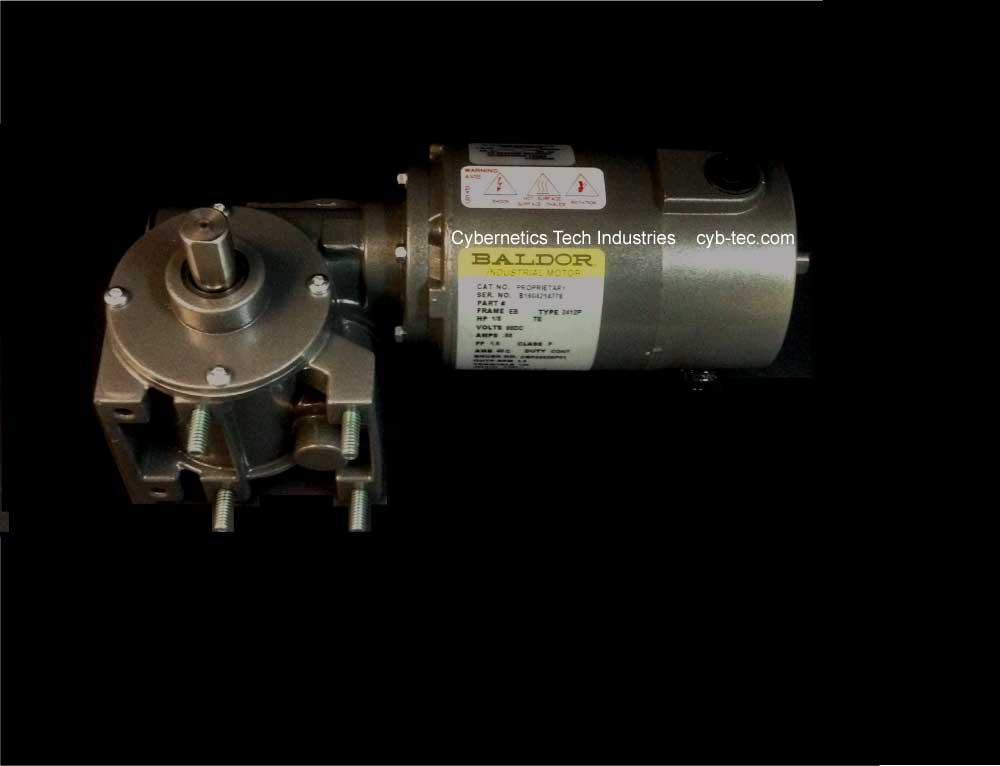 Conveyor Drive Motor for ®Middleby Marshall PS360,PS36Q,PS360WB and PS570
Description:
CTI/Baldor original style motor to replace 27384-0008 and is a full 1/8HP, 11Lb motor with large 0.375" x 0.25"brushes. Use with the replaceable external speed sensor/magnet assemble. If you are changing a motor with the built-in speed sensor consider ordering our external speed sensor (CTI-M-H1). This motor specification is the original G1 specification (G1 designates the original spec) and has been proprietary to Cybernetics Tech Industries LLC since 2002. Compare this motor to low value, lighter motor (1/22HP 7Lb) sold elsewhere.
• Baldor Specification was original for ®Middleby for nearly 20 years and has been proprietary to us since 2002
• Horsepower : 1/8
• Gear Ratio: 1400:1
• Max Voltage: 0 - 90V DC
• Weight: 11.5 lbs
• Built for CTI by Baldor since 2002
• We have large inventories and our claims of quantites are honest.
Made in USA
Price: $315 each, 4@$305 each, 8@295 each
Order#: CTI-M-27384-0008